Interested in making a lifelong friend? Let us introduce you!
You may email us at: oriental@pop.powweb.com
We love to hear stories about your cats, present and past!

Or you may contact Cynthia at (330)225-3233, or Anna at (270)763-9333 and leave a message.

If you are seeking a kitten, it's never too early to talk to us! We like to get to know you as prospective kitten owners, and of course, for you to get to know us too!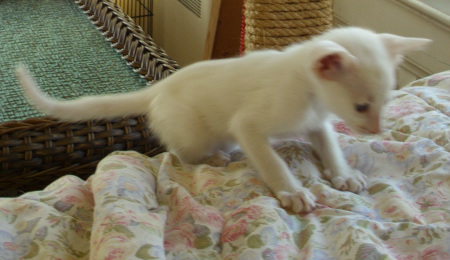 Our little Luke is in need of a special loving home. Luke was born with a heart murmur. If you think that you could provide Luke with the special care he needs, please read literature on this condition. Contact us so that together we can work to give Luke the best caring home for him.
---